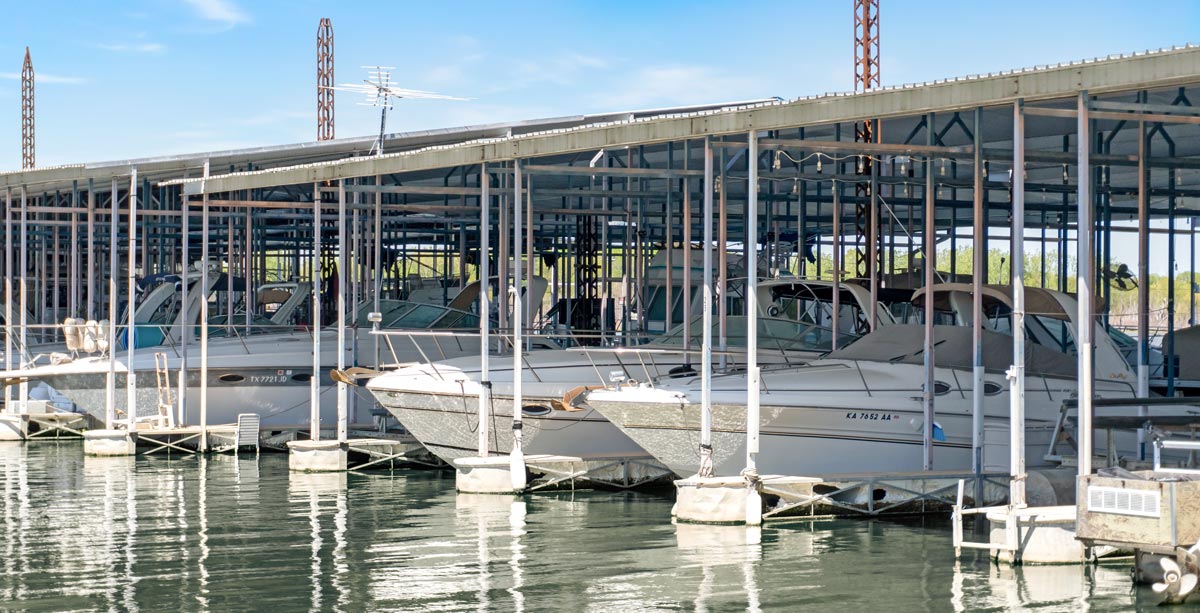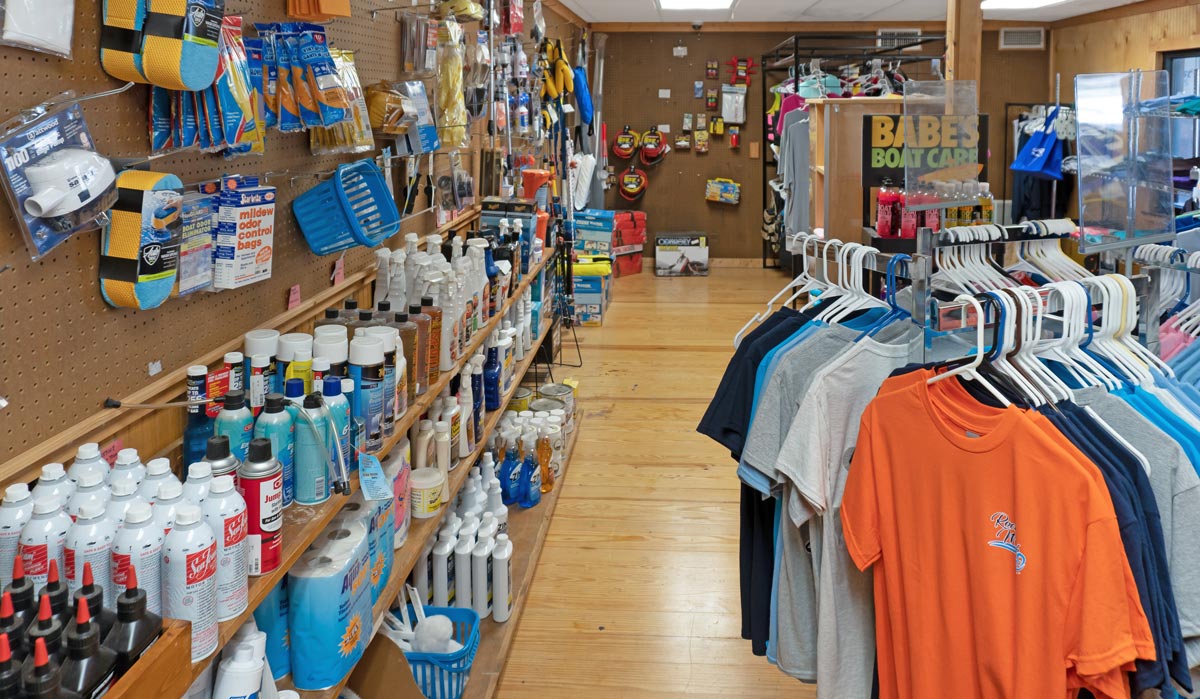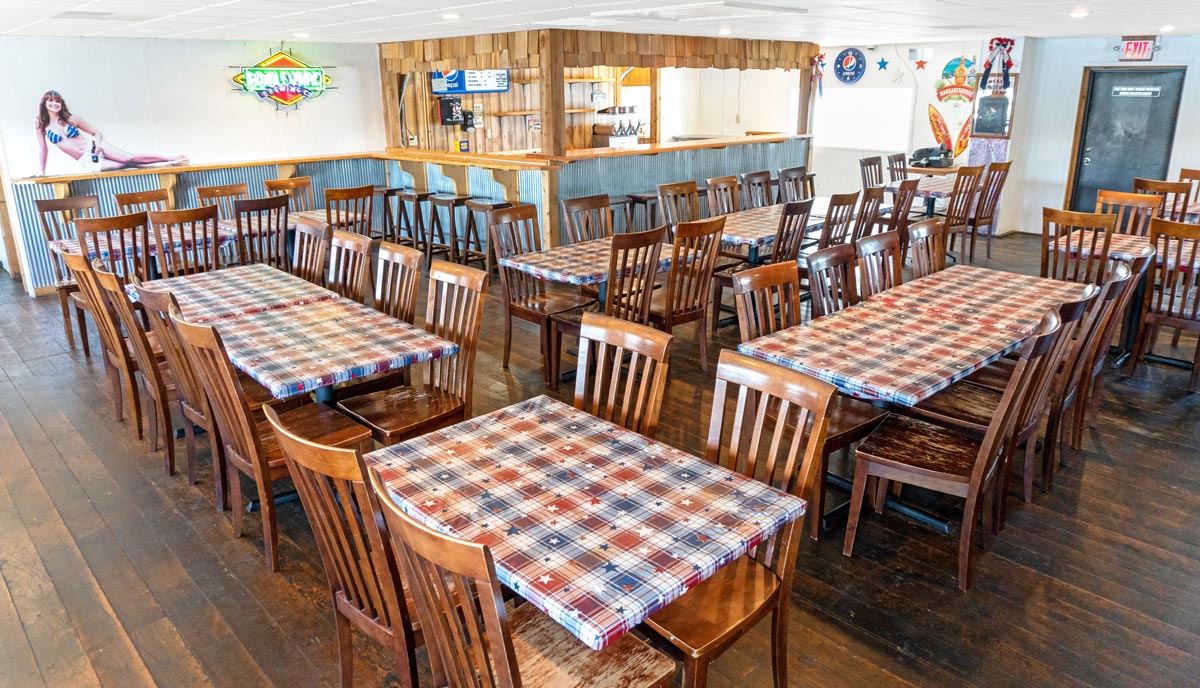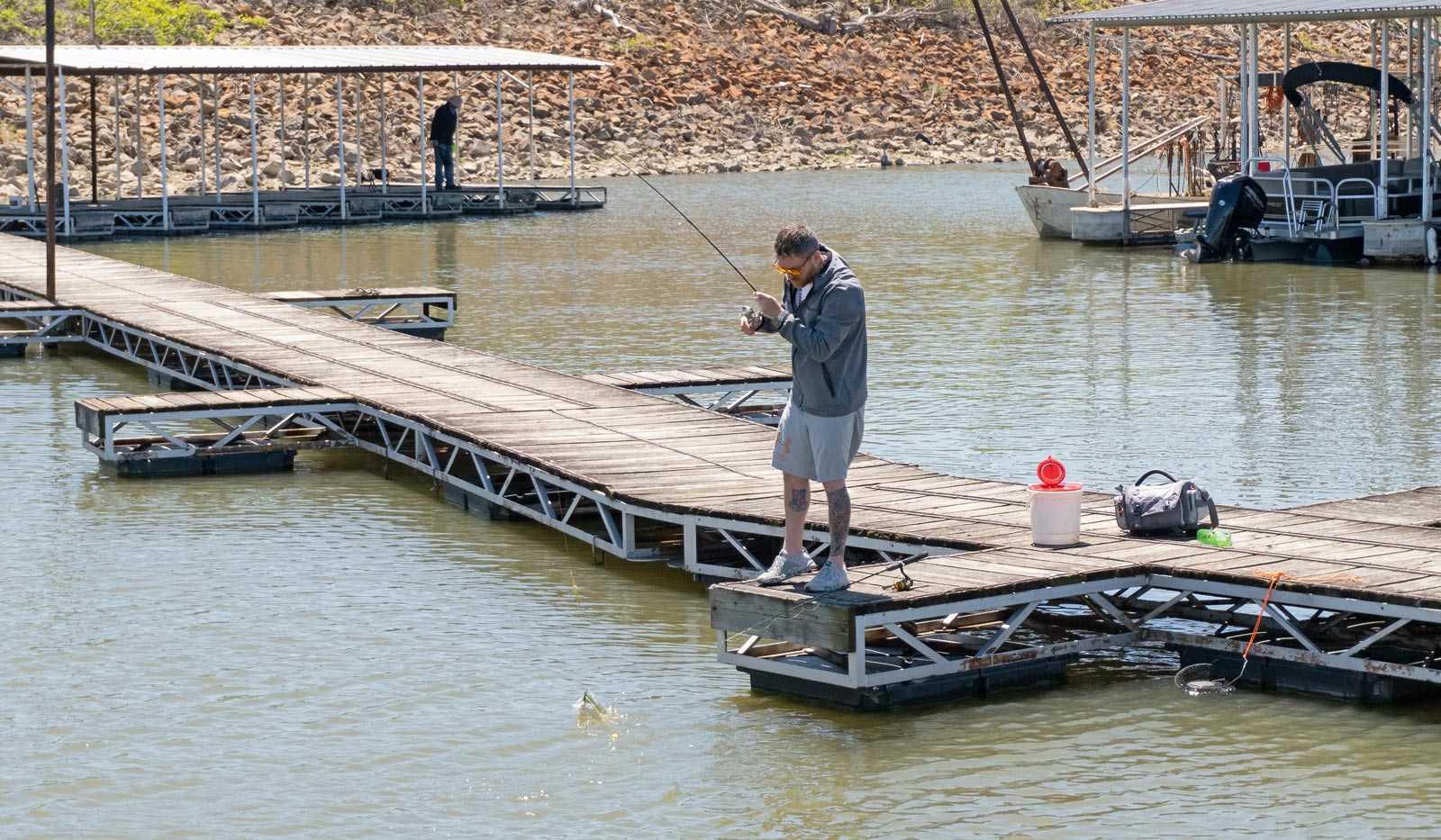 ​At Rock Creek Marina, our recently renovated marina offers everything you need to have a great time on Perry Lake!  Our goal at Rock Creek is to make it easy for you to have a relaxing time at the lake and we do that in a fun, friendly way! To this end, we offer boat slips with an annual contract, a Ship Store for all of your fuel and sundries, and various marine services to make boating hassle-free!
​Slips & Amenities
Boat slips available with an annual contract – call for availability
Slips range from 20' to 80' and accommodate vessels from small watercraft to large houseboats
A limited number of slips equipped with lifts are available
For larger boats such as cabin cruisers and houseboats, full shore power electric is available, as well as septic pump out capabilities
Ship Store
Our Ship Store  includes a convenient fuel pier for easy fill-ups
Open to the public
Offering fuel, ice, beverages, snacks and other sundries
Family-friendly atmosphere
Fishing Dock
Rock Creek provides an onsite fishing dock for a nominal fee, and our ship store is fully stocked with a variety of fishing supplies.
Boat Repair Services
All boat repair
Bottom painting for cruisers and sailboats
Fiberglass repair
Gel Coating
Shrink wrap protection
Slip lift hoists
Trailer repair & bunk replacement
​Dept. of Wildlife Information
Rock Creek Marina & Resort
A full service marina and resort set on beautiful Lake Perry, adjacent to Perry State Park in northeast Kansas. Rock Creek Marina is also  home to the Ozawkie Boat Company, a full service repair shop providing boat repairs and upgrades, lift installation and repair, trailer repair, seasonal maintenance and even shrink wrapping.
Office & Ship Store:
Friday - Monday:  8am - 5pm
Service Center:
Monday - Friday: 8am - 4 pm
Mulligans Restaurant:
Saturday: 11am - 8pm
Sunday: 11am - 6pm
Lat - 39.169529 N
Lon - 95.474319 W
6049 West Lake Rd
Ozawkie, Kansas  66070
Office:  785-484-2656