Click Below for the Full Menu (pdf)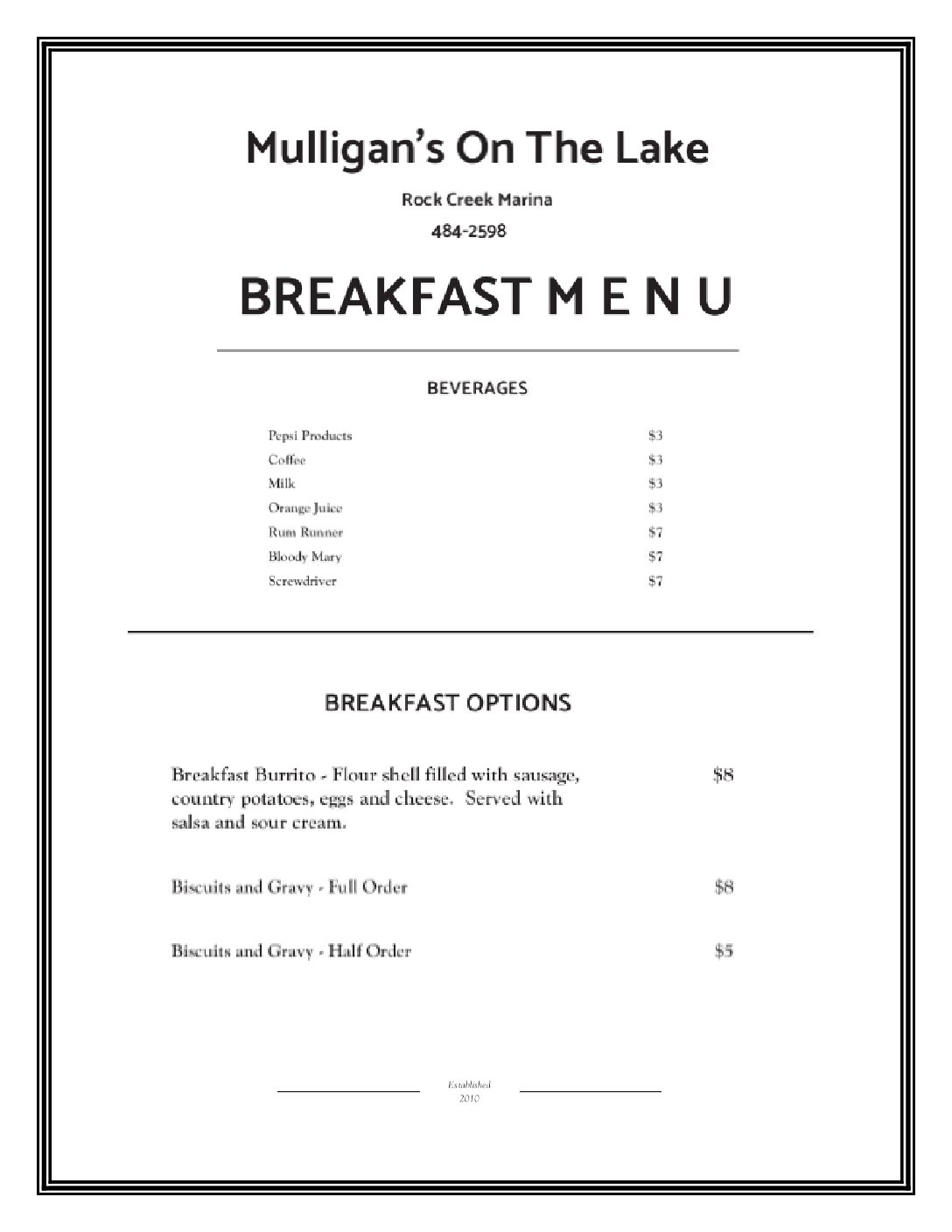 Enjoy delicious food, great views, and a welcoming atmosphere right on the lake!
Our menu features a delectable selection of American comfort food with a creative twist. From juicy burgers and tender steaks to flavorful vegetarian options, there's something to satisfy every craving. Pair your meal with a craft beer, favorite cocktail, or a glass of wine.
Sit back and relax in our cozy dining area or enjoy the outdoor patio right on the water. It's the perfect setting for hanging out with friends, a fun date, or enjoying quality time with your family.
We love bringing people together, so we host exciting events like live music nights, trivia challenges, and themed parties. Our friendly staff is dedicated to ensuring you have a fantastic time, providing attentive service and a warm atmosphere that will make you feel right at home.
When your on Perry Lake, or just in the area, come grab a bite to eat at The Mulligans Bar & Grill at Rock Point Marina. We'll see you soon!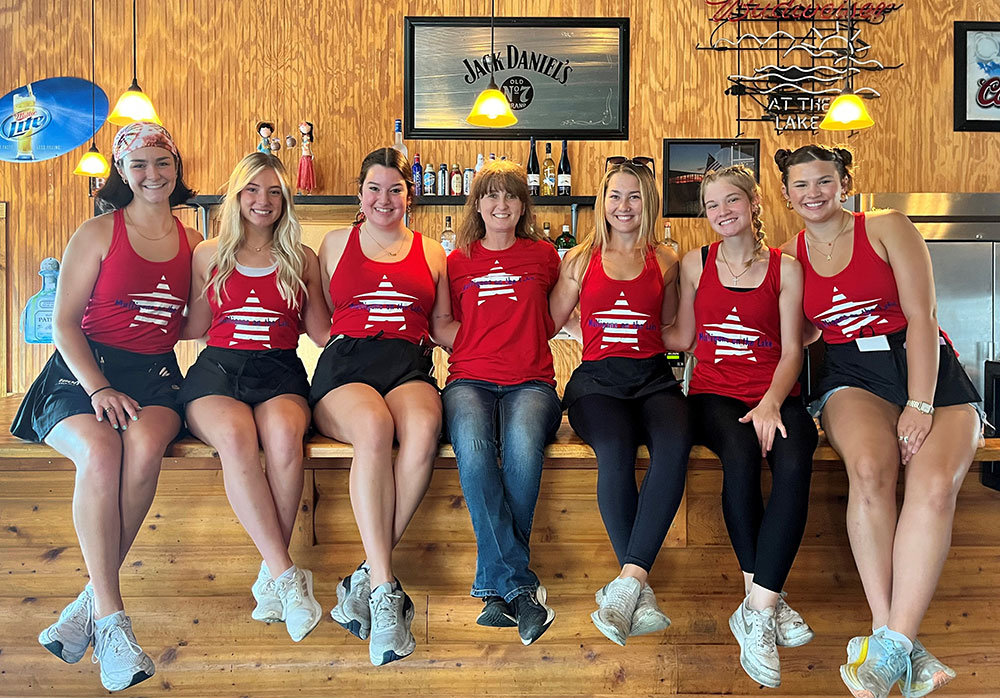 Standard Business Hours
Mon – Fri:  Closed
Saturday: 11am – 8pm
Sunday: 11am – 6pm
For Information, Call Anytime:
(785) 484-2598
Rock Creek Marina & Resort
A full service marina and resort set on beautiful Lake Perry, adjacent to Perry State Park in northeast Kansas. Rock Creek Marina is also  home to the Ozawkie Boat Company, a full service repair shop providing boat repairs and upgrades, lift installation and repair, trailer repair, seasonal maintenance and even shrink wrapping.
Office & Ship Store:
Friday - Monday:  8am - 5pm
Service Center:
Monday - Friday: 8am - 4 pm
Mulligans Restaurant:
Saturday: 11am - 8pm
Sunday: 11am - 6pm
Lat - 39.169529 N
Lon - 95.474319 W
6049 West Lake Rd
Ozawkie, Kansas  66070
Office:  785-484-2656